Long Range Secure Baby Monitor
bonoch Long Range Secure Baby Monitor
Download and view the product manual for detailed instructions on setting up your bonoch Long Range Secure Baby Monitor.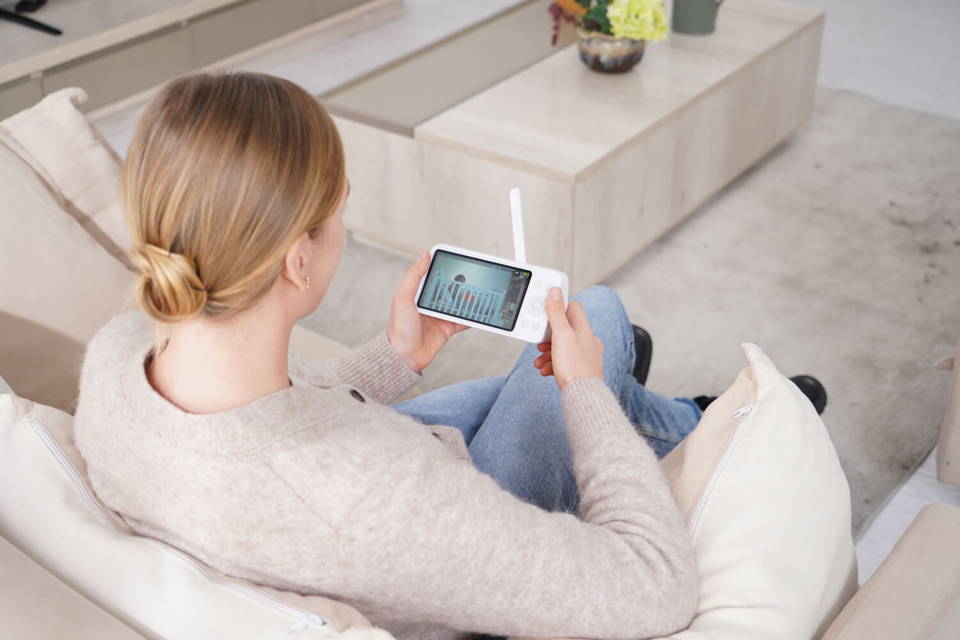 Frequently Asked Questions
Can the monitor save videos without a Micro SD card?
No, it can only support local storage with a Micro SD card.
How long the local storage can record?
It depends on the capacity of your Micro SD card. The duration listed below is for your reference:
32GB: 10-12 days
64GB: 20-24 days
128GB: 40-48 days
256GB: 88-96 days
Are there any privacy concerns?
There is ZERO possibility of privacy leaks. The connection is an encrypted close-loop with No WiFi or APP required. Everything is local and only visible to you.
What is the max connection distance?
In our test, the max distance is up to 1500ft proven in open space, and the signal can go through 8 walls or 3 stories inside a house. But it may vary on different house structures and wall thickness.