---
bonoch Baby Monitor 7'' 2-Cam Kit
Equipped with extra-large 7-inch split screen and 2 HD cameras while remaining impressively lightweight and efficient. Mom and Dad can unwind at bedtime, knowing their newborn's every move will be documented clearly on the big screen.
---
---
---
bonoch Baby Monitor 7'' 2-Cam Kit
Eyes On Both Your Cuties.
7''720p | 4X Zoom in | Secure | Real-time detection
When to use baby monitors?
The AAP recommends infants share their parents' room, but not a bed, ideally for a year, but at least for six months.
When the child is old enough, you can use the baby monitor to check their nighttime sleep. When they play alone, you can use monitor as your third eye to "keep an eye on him/her". When you want to sleep train your child, it's best to keep a monitor by the crib.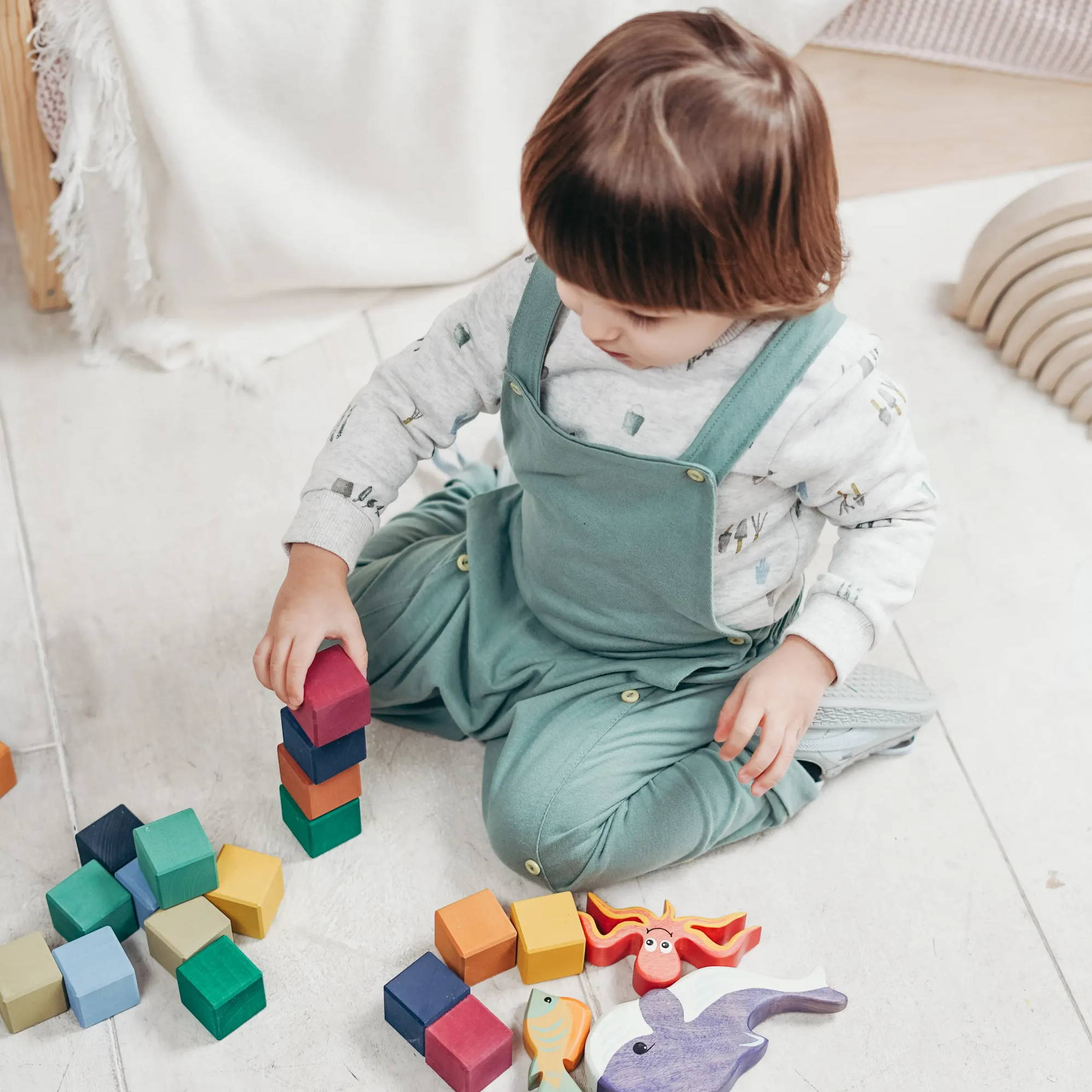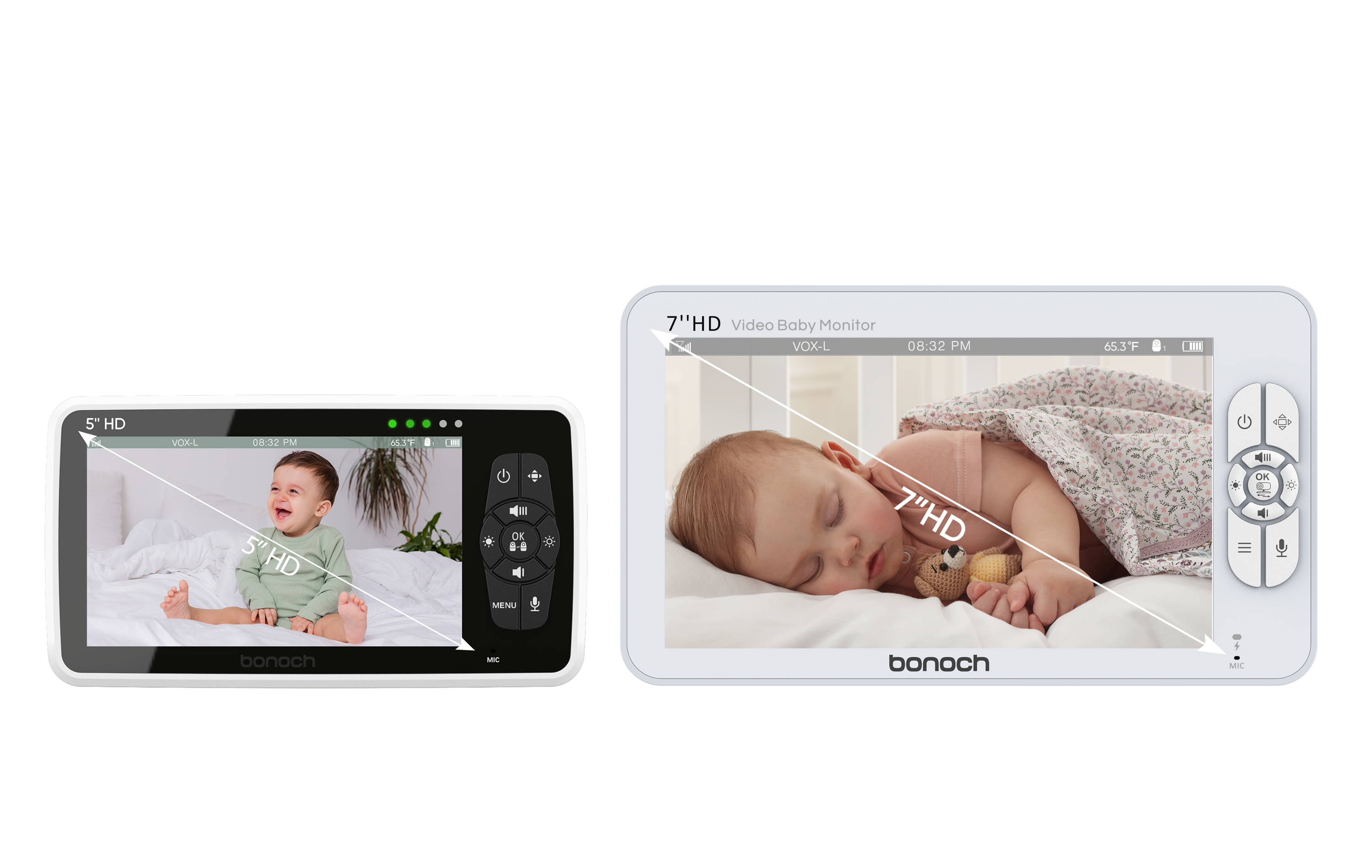 Bigger Volume & More Content
See more than you want.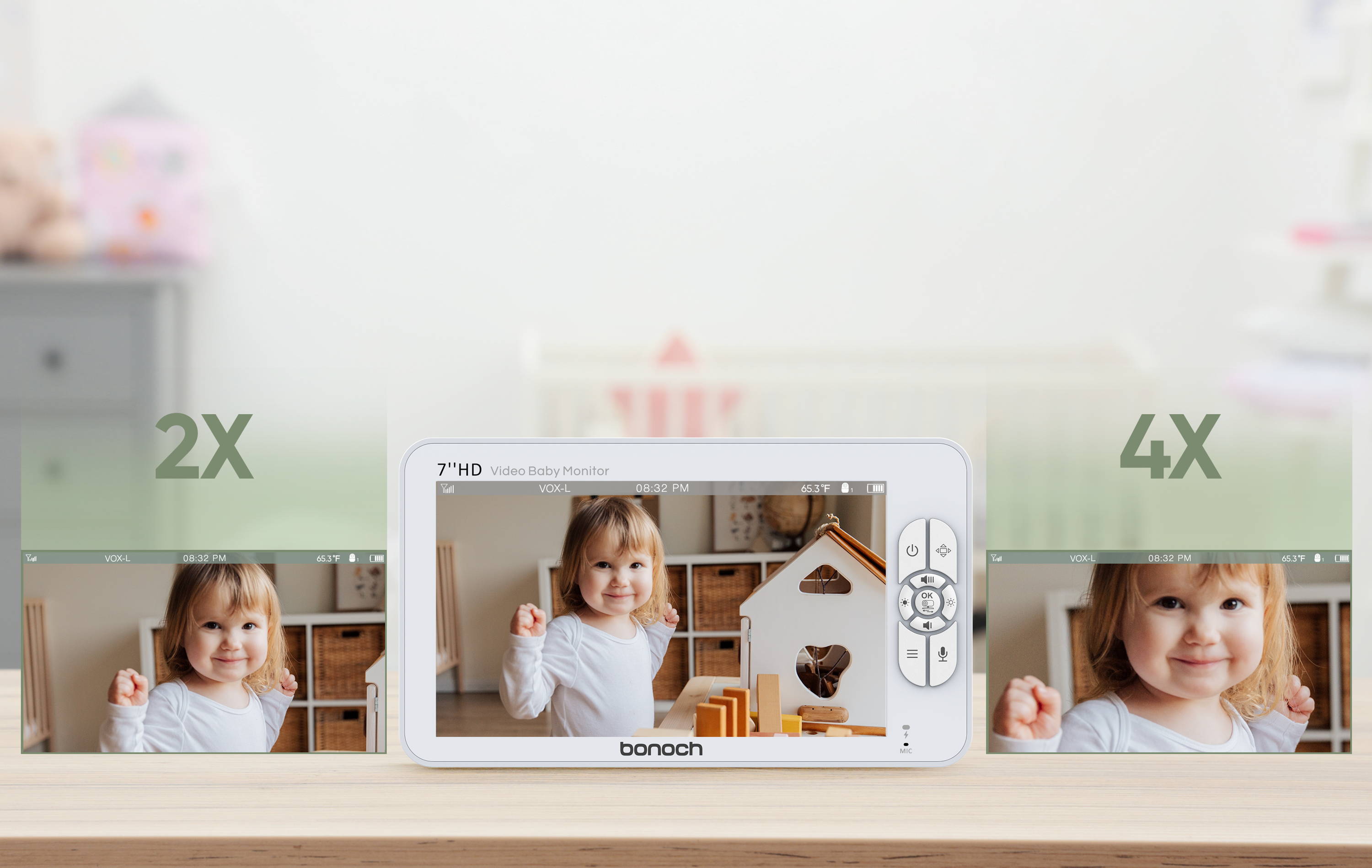 Take a closer look.
720p HD camera with 4x zoom in.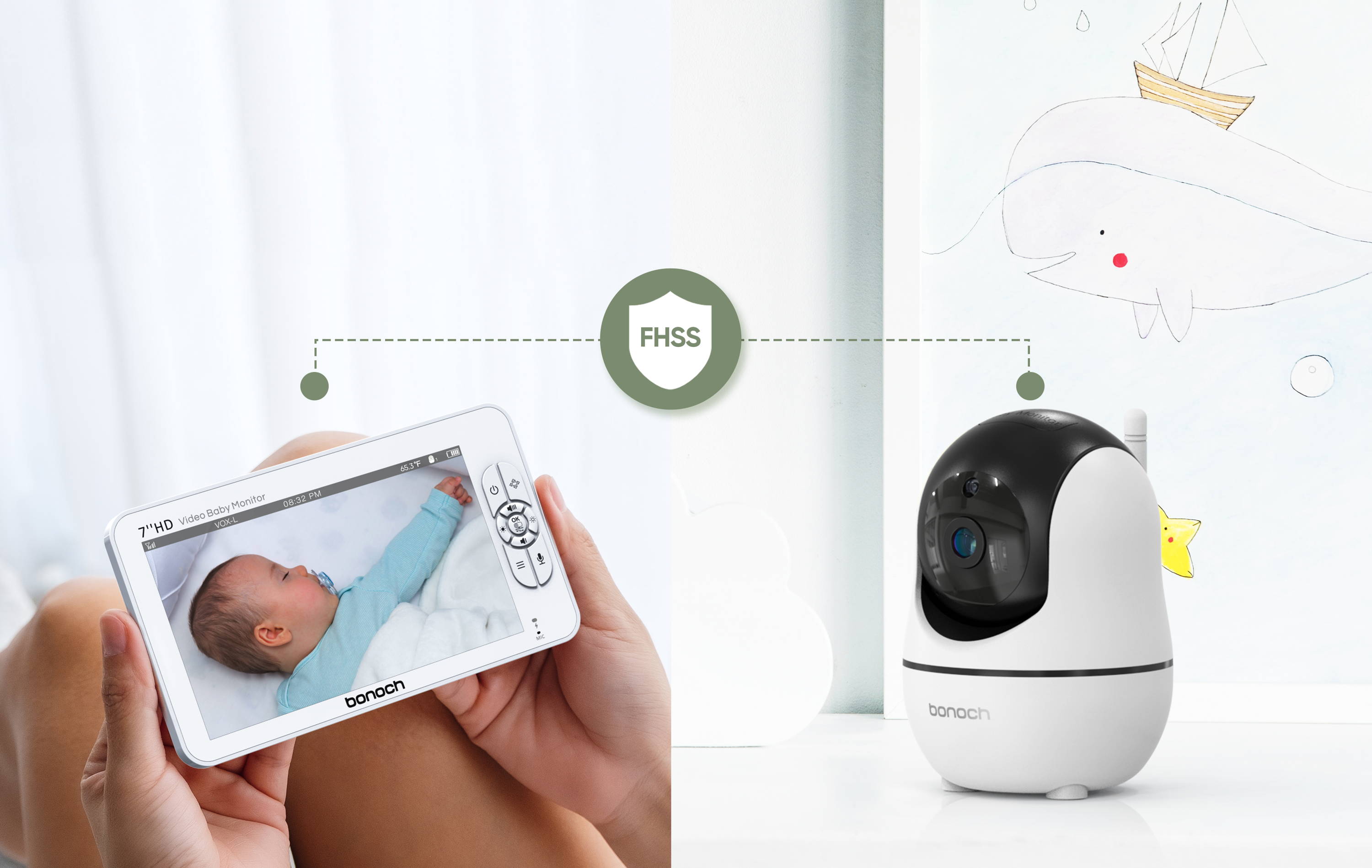 Your little cutie is ONLY visible to you.
No Wi-Fi connection. No apps installed. No video files saved. No risk of privacy leakage.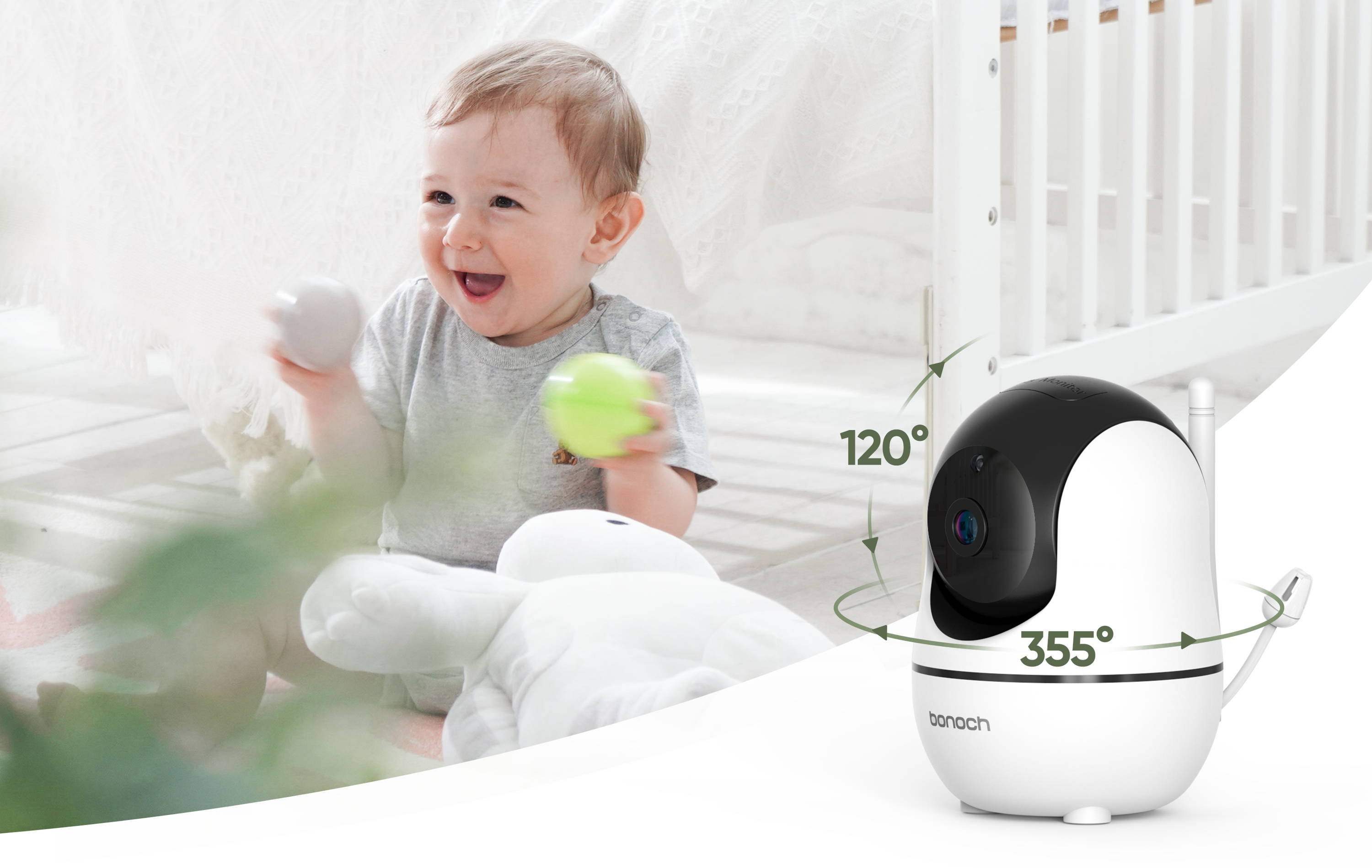 Every corner covered.
Pan 355° and tilt 120° to capture the whole nursery.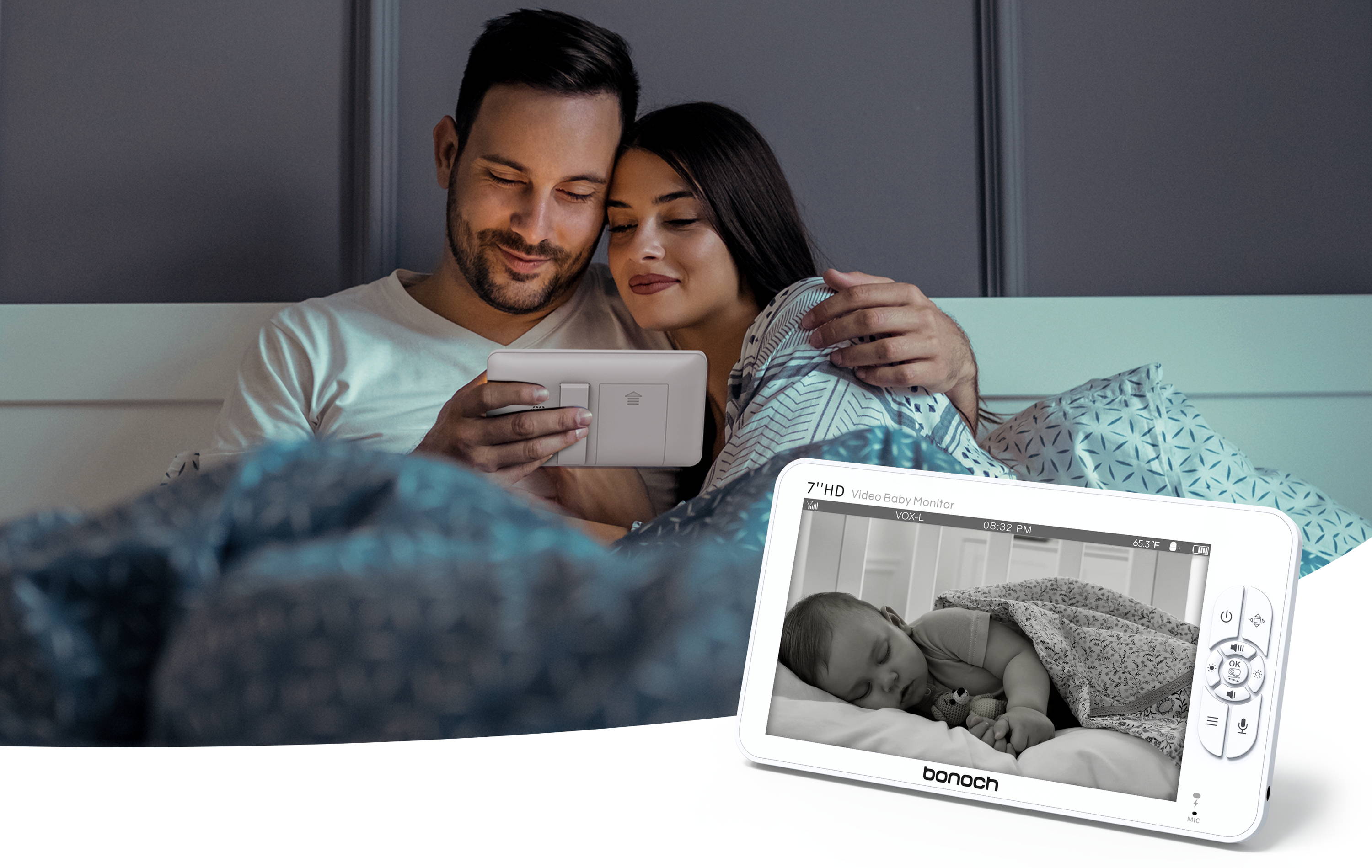 Crisp nighttime checkups.
Now you can sleep in another room with peace of mind.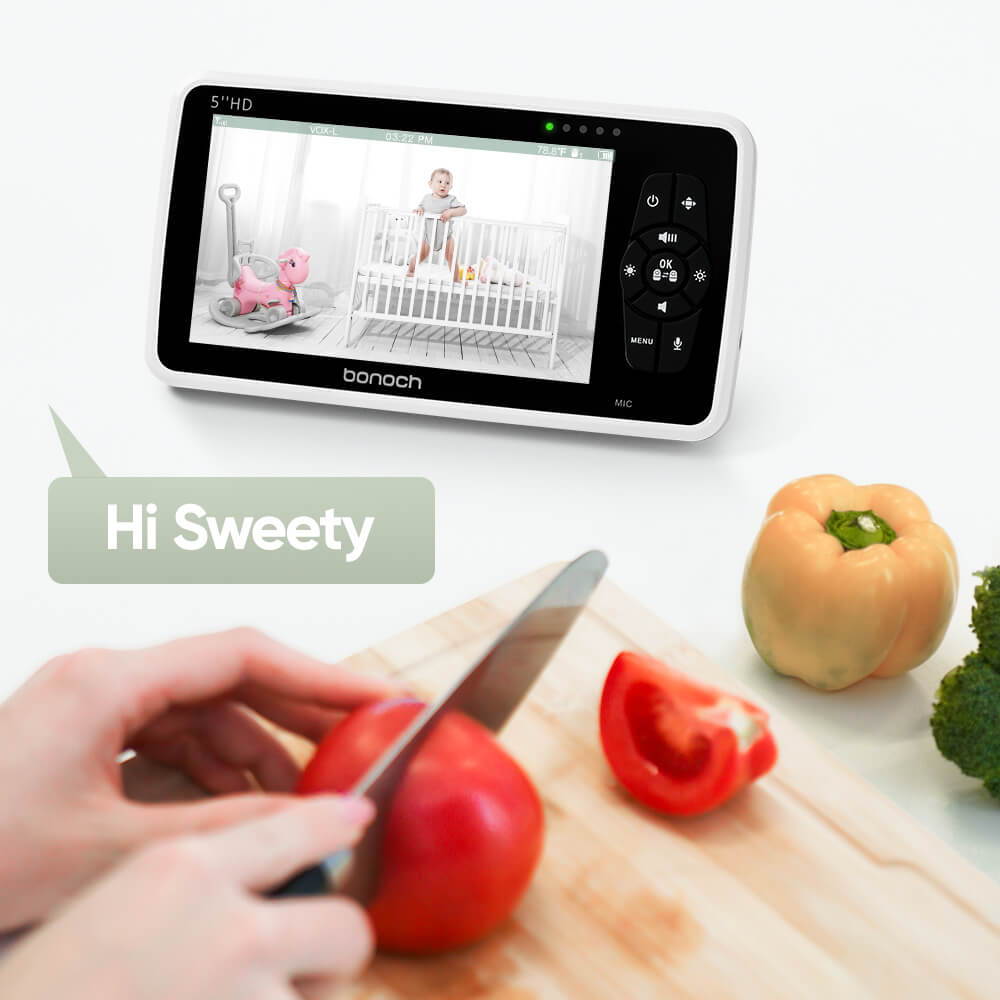 ---
---
Reassure your darling with your voice.
---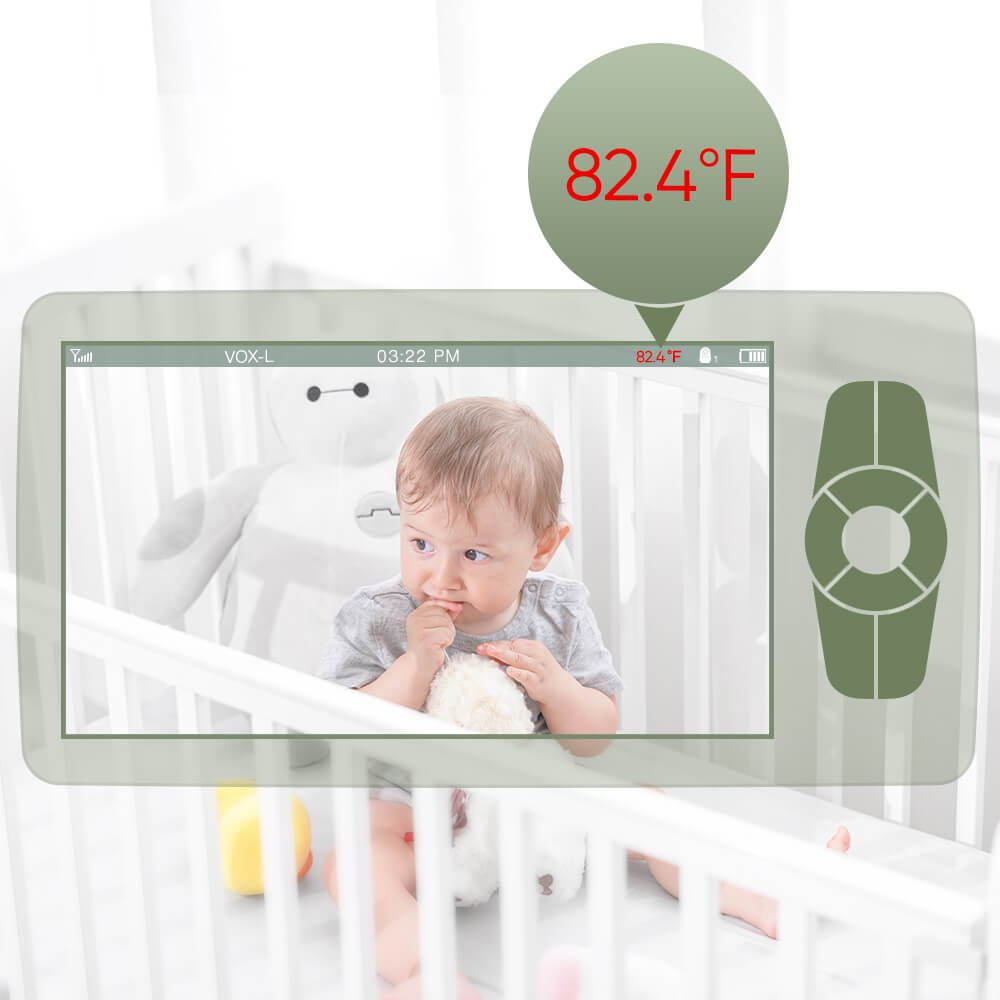 ---
---
Real-time room temperature monitoring.
---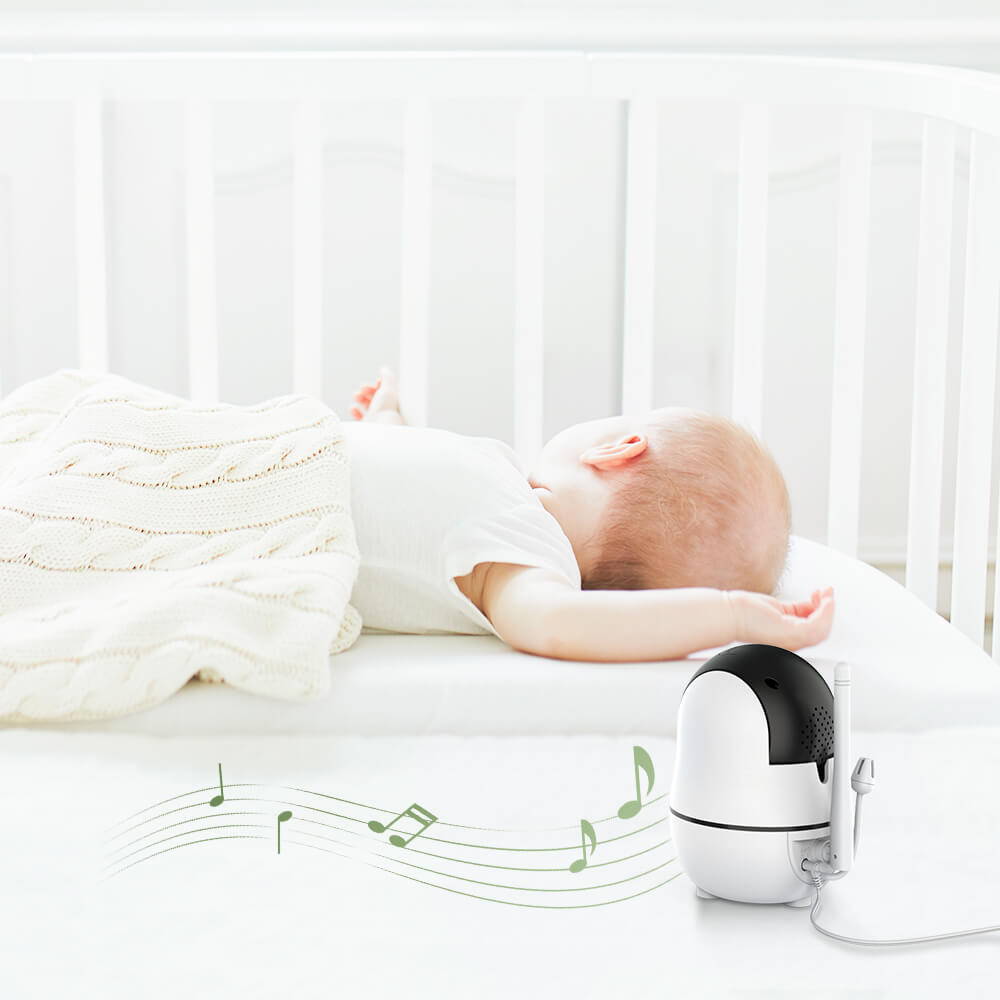 ---
---
Built-in soothing lullabies.
---
---
Screen Size
7 inch
Video Resolution
IPS (1280 x 720)
Connectivity
2.4GHz
Image Aspect
16: 9 (HD 720p)
Screen Brightness
200cd/m
Operating Range
≥300 m(1300ft)
Temperature Alert
Yes
Volume Control
8 levels
---
Brightness
8 levels
Antenna
Built-In
Power Input
5V / 1.5A
Zoom
Zoom In (2X)
Zoom In (4X)
Two-Way Talk
Yes
Multi-Camera
Max. 4 cameras
Battery
8 Hours (Always-On Display Mode)
22 Hours (Standby Mode)
---
Sensor
720p (1280X720), 1.0M,
Connectivity
2.4GHz
Power Input
5V/1.5A
Pan & Tilt
115 degrees vertical
(Up=90, Down=25)
355 degrees horizontal
(Left = 180, Right = 175)
Zoom
Zoom In (2X)
Zoom In (4X)
Wall Mount
Included
---
View Angle
Vertical: 71°
Lens Focal Length
1.5m to infinity
Night Vision
Black & White image,
3-5m (9.8-16.4ft)
IR LED
Non-visible IR LED with wavelength
940nm
Light Sensor
Yes
Two-Way Talk
Yes
---
---
CAN THE CAMERA BE INSTALL ON THE CEILING?
Yes, you can install the camera on any place including the ceiling as long as you have the plug for the camera. You can find the installation instructions in the user manual.
WILL THE ZOOMED-IN VIDEO IMAGE BE OUT OF FOCUS?
No, it will focus the image automatically even when zoomed in at 4x.
WOULD THIS WORK IN A CAMPING SCENARIO WHERE THERE IS NO RECEPTION?
Yes, it will work as long as the camera is plugged into an outlet. The 2.4GHz FHSS wireless connection ensures a secure and smooth live-stream, no Wi-Fi connection or smartphone app required.
CAN YOU CUSTOMIZE THE TEMPERATURE LEVELS AT WHICH IT GIVES AN ALERT?
Yes, you can customize the temperature alert levels from 33 ℉-104℉.
i KNOW WE CAN HEAR THE BABY CRIES BUT CAN WE TALK BACK TO THE BABY?
Yes, you can talk to your baby by pressing the "microphone" button on the monitor.
---