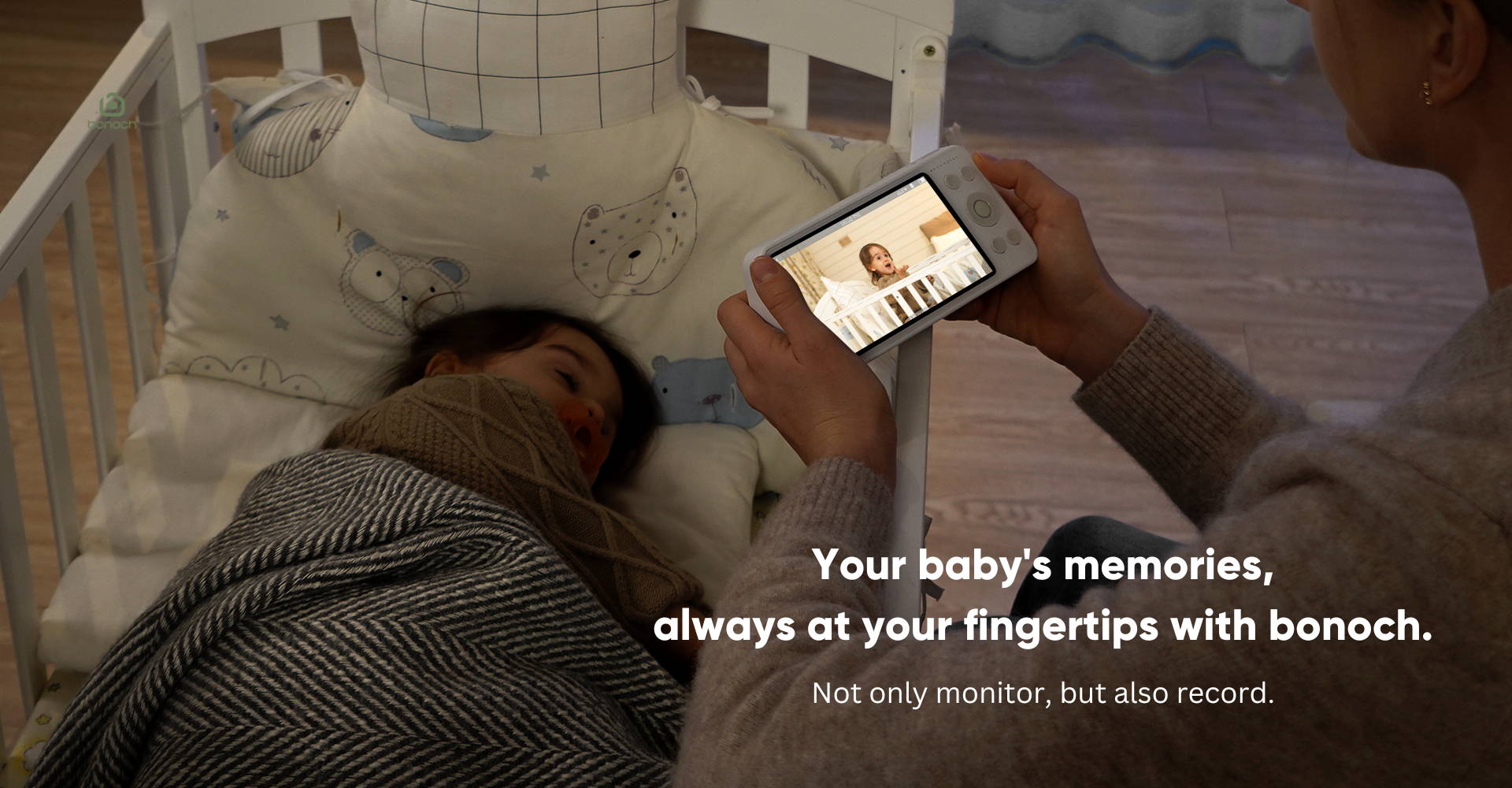 With the upgraded frequency solution of 900Mhz, the max distance is up to 1800ft across in open space, the signal can go through walls and floors to get you a stable live stream from anywhere in your home. Additionally, you will receive a 1-year warranty and lifetime technical support from our friendly customer service, please feel free to contact us if you have any issues.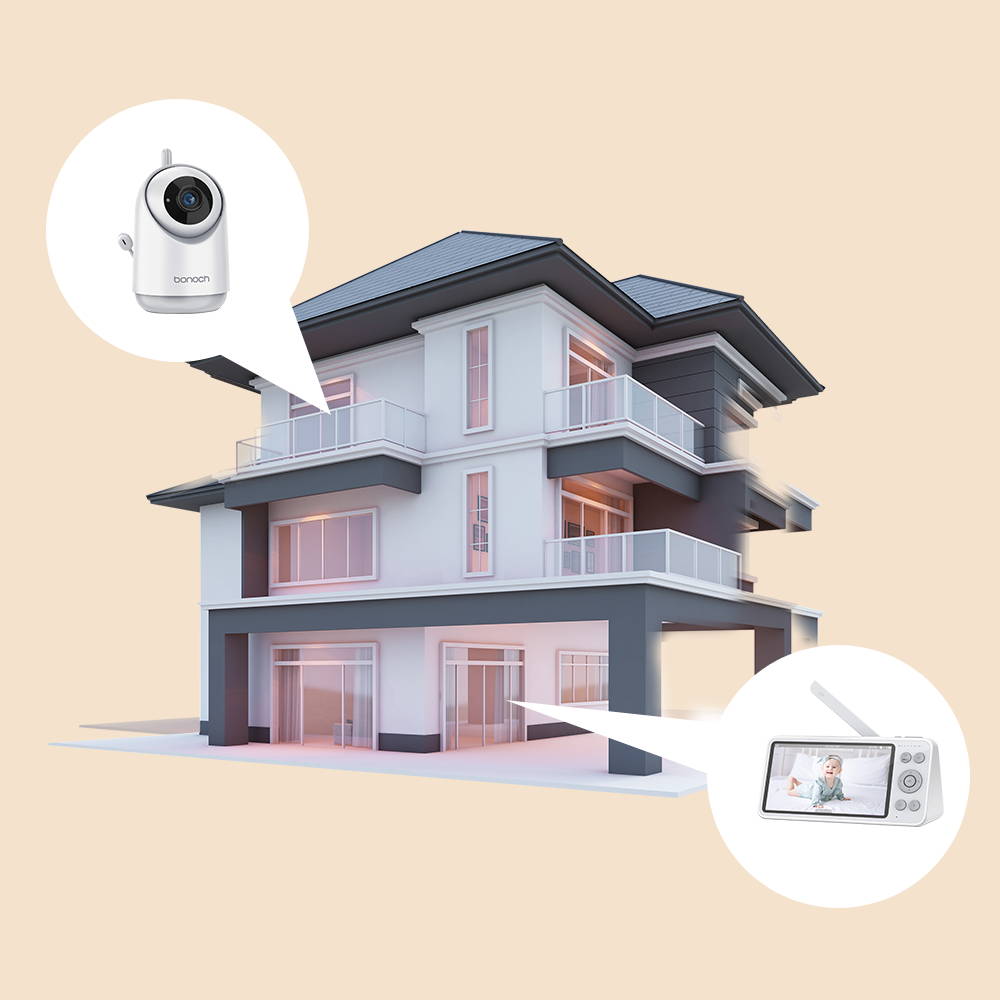 Your Privacy's Safety First, No-WiFi Monitoring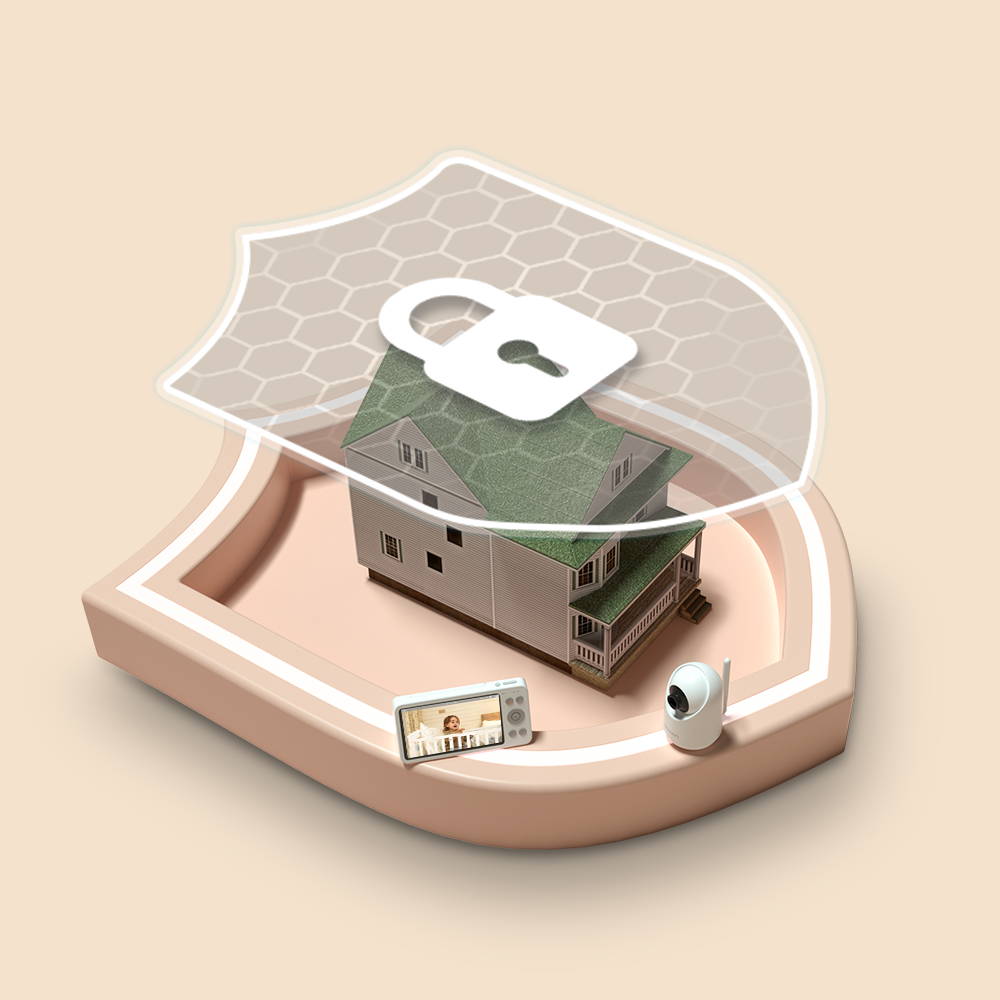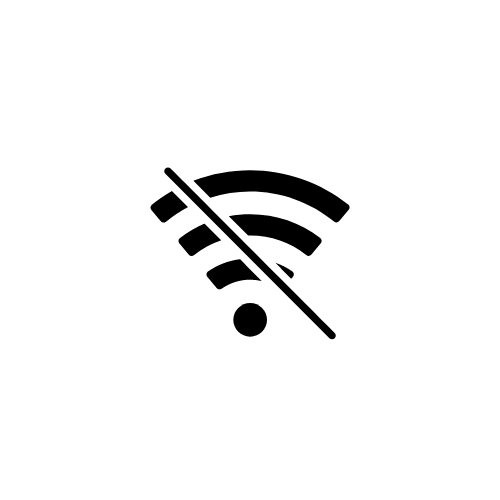 Unlike other baby monitors that use Wi-Fi connections, bonoch mainly provides monitors with no internet connection. This means there is no risk of hacking or unauthorized access to your baby's room.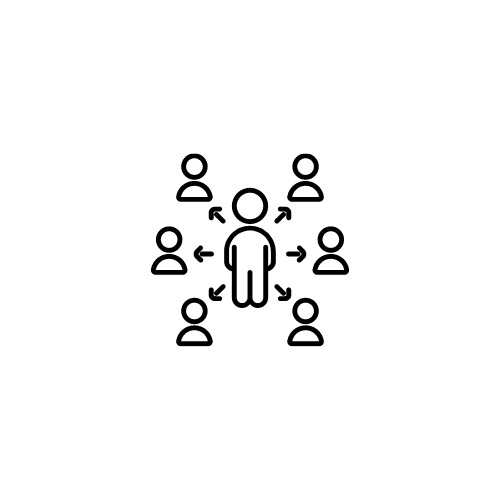 FHSS stands for Frequency-Hopping Spread Spectrum. It's a technology used in wireless communication to transmit data over radio waves. This helps to prevent interference from other devices and improves the security of the transmission.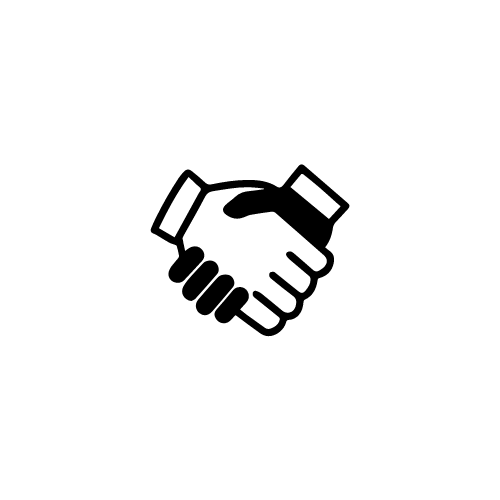 The handshake protocol is a decentralized, blockchain-based system that aims to make the internet more secure by using a decentralized system instead of relying on a single authority.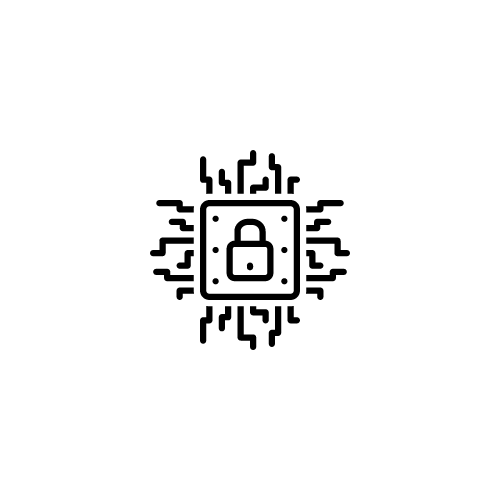 Encryption algorithms are used to protect the confidentiality, integrity, and authenticity of data and to prevent unauthorized access to sensitive information.
Treasure Your Memory Locally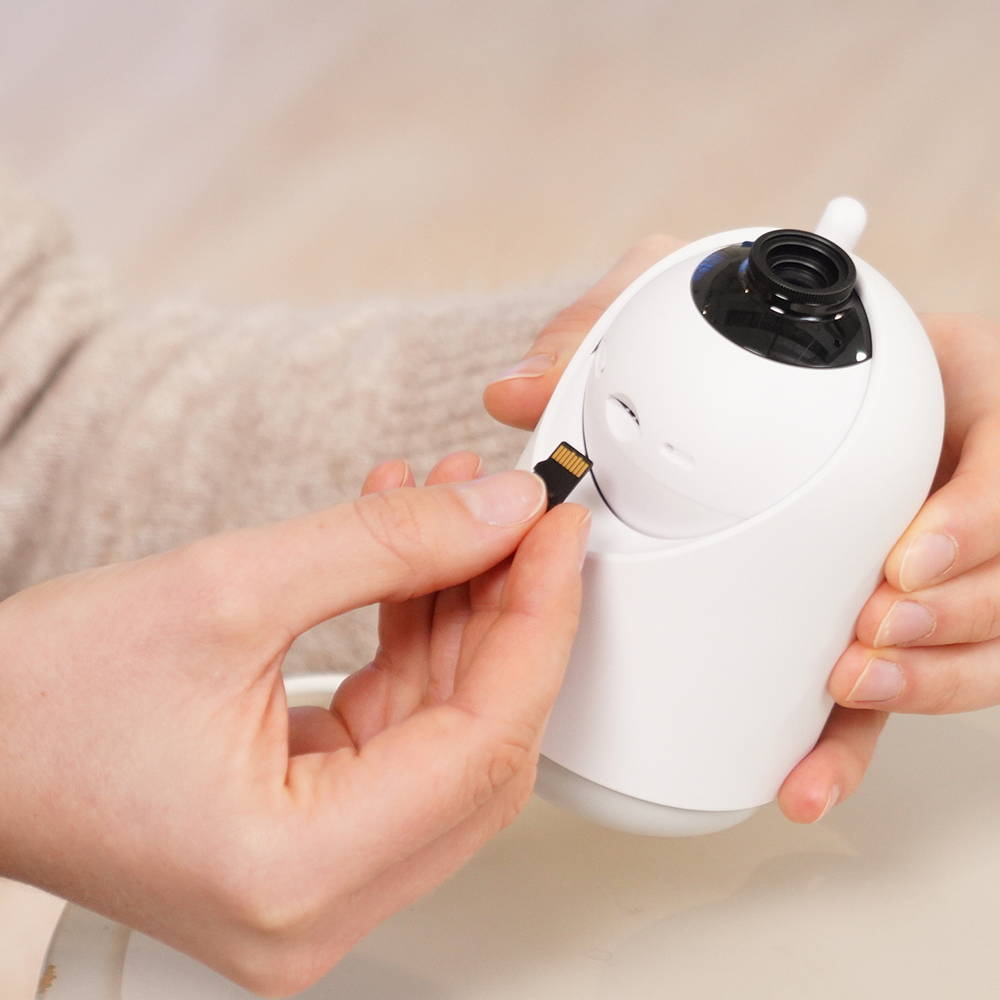 Well, we don't sell Micro SD Cards. You can purchase any Micro SD card you like at any capacity.
It will cover files of auto recording mode from earliest date when the card storage is full.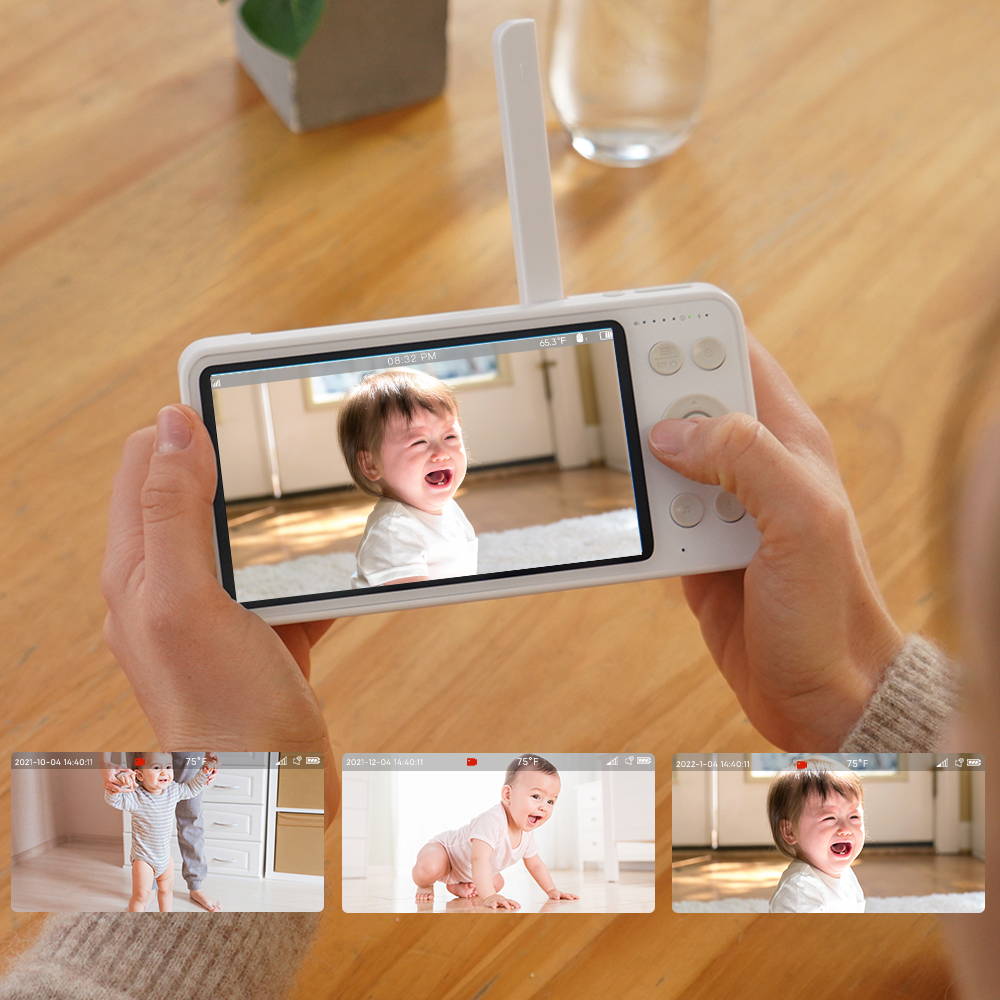 Take Videos & Pics, Video Playback
YES!!! You can use our bonoch long range secure baby monitor to take pics!
It also supports auto video recording 24/7, as well as manual video recording.
When you come back from a day's work, you can check out your baby's growth memory on the monitor at any time, without an app required.
If your baby falls suddenly, you can also check the video to find out the reason behind it, so that you can decide whether you need to call your doctor.
Ture & Dual 1080P, for both camera and monitor
bonoch long range secure baby monitor offers 1080P resolution for both the camera and the monitor, providing you with crystal clear 1080P baby's images and videos. Unlike other monitors that only offer 1080P on one side, with bonoch, you can have a vivid life memory with nature color technology.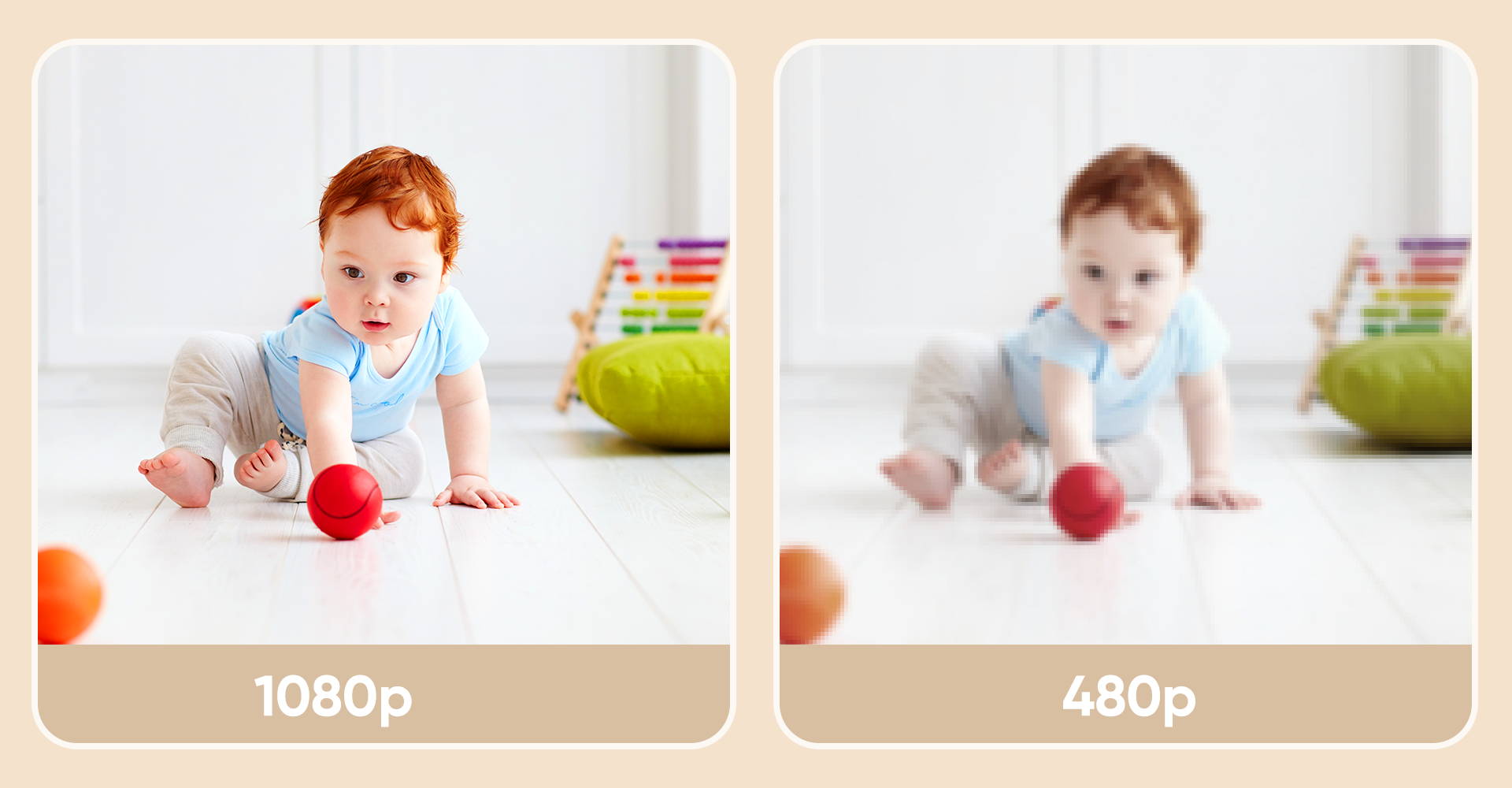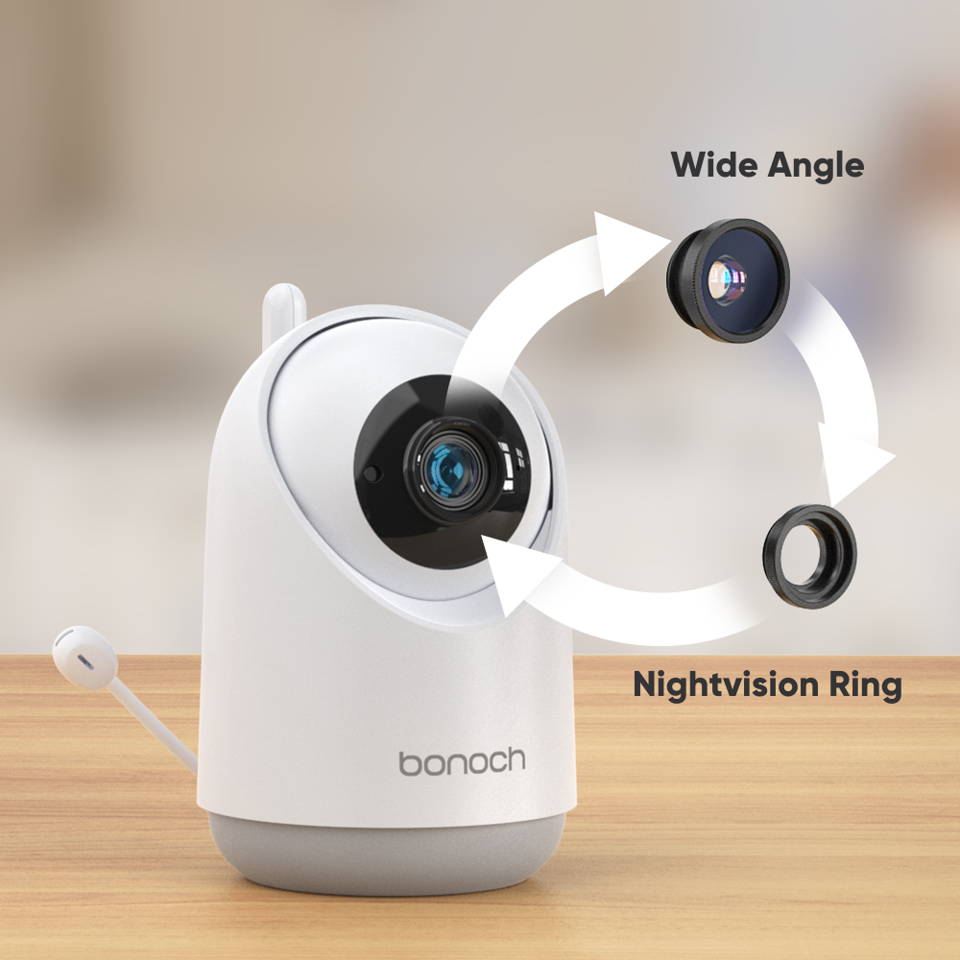 Enjoy A Panoramic View Of Entire Room
The 110° fisheye lens used on the bonoch long range secure baby monitor offers a wider field of view, captures more of the room in one shot, and gives a unique and innovative perspective.
The nightvision ring can provide a better night vision experience and reduce astigmatism in some situations.
With PTZ Technology:
Pan 355°/Tilt 115°/Zoom 2x&4x.
Goodbye To Low Battery Anxie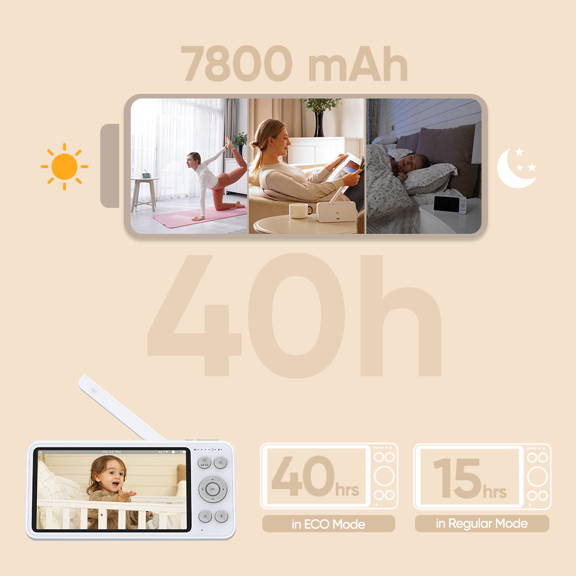 Have A Sweet Dream, Like Long Long Before.
Has it been a long time since you had a child that you have had a good night's sleep?
Now that your baby can finally sleep in a separate room, do you worry about how they'll sleep at night? Will they need your company? When you run to their room to check back and forth because of little sound, your sleep may be worse than before.
Free yourself with a baby monitor with an auto night vision function.
Don't worry, there is no annoying red-dot on the camera side; it will not disturb your baby's night sleep.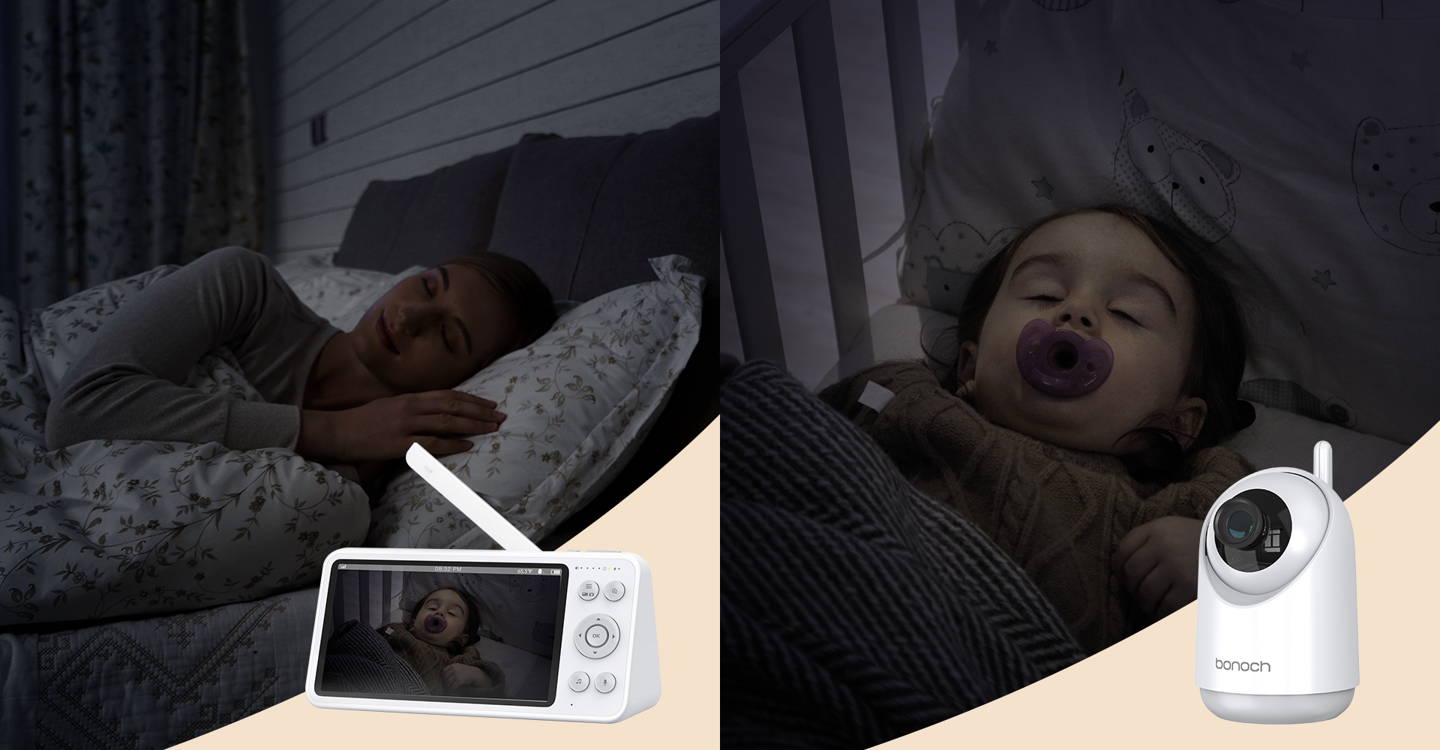 1-year warranty, 24/7 technical support
Frequently Asked Questions
Can the monitor save videos without a Micro SD card?
No, it can only support local storage with a Micro SD card.
How long the local storage can record?
It depends on the capacity of your Micro SD card, the duration is for your reference.
32GB, 10-12 days.
64GB, 20-24 days.
128GB, 40-48 days.
256GB, 88-96 days.
Are there any privacy concerns?
There is ZERO possibility of your privacy leaks. The connection is an encrypted close-loop with No WiFi or APP required. Everything is local and only visible to you.
What's the max connection distance?
In our test, the max distance is up to 1800ft proven in open space, and the signal can go through 8 walls or 3 stories inside a house. But it may vary on different house structures and wall thickness.